Salmex, a joint venture between Viking Seafood and Faroe Farming.
22. Jun 2010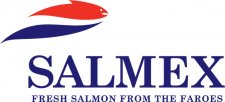 Last summer, two Faroese salmon producers, Viking Seafood and Faroe Farming, decided to consolidate their sales apparatus by creating a new joint venture company called Salmex.
Salmex is a 50/50 joint venture between the two producers and is managed by Birgir Kass and Brandur Jacobsen, who both have extensive experience in the business. Birgir says that the joint venture makes a lot of sense as the two companies already cooperated on other areas, and their philosophies match very well when it comes to salmon production. Both producers specialize in fresh whole salmon, but also do some frozen whole salmon. Last year, Viking Seafood and Faroe Farming exported salmon for some 300 million DKK.
Viking Seafood and Faroe Farming are planning to further expand their cooperation, this time into value-added processing. In a joint venture with the leading Faroese fish processor, Faroe Seafood, Salmex is due to open a processing plant in Fuglafjørður at the end of June where they will process salmon portions.
Website:
www.salmex.fo